we need to do a little something to protect our air, land and water. We need to safeguard our drinking water from industrial pollution.
EPA regulates clean water
In 2015 Obama's EPA established clean water regulations to safeguard the natural infrastructure of streams and wetlands. And now compare that to what Trump's EPA is trying to do to weaken these environmental protections, to benefit the industrial agriculture, oil, and gas companies.
a rollback of the Clean Water rule is obsurd.
Learn more cleanwateraction.org
Lakota water is sacred
The case against Nestle Lakota Law
The Lakota are a Native American tribe. Their current lands are in North and South Dakota. This is about how to protect our sacred land and water.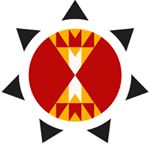 learn more at Lakotalaw.org
Stop Nestle water theft in San Bernardino, California Lakota Law
stop the Keystone XL pipeline. The pipeline would pose a threat to the massive Ogallala Aquifer - one of the world's largest underground sources of fresh water.