this is a pandemic. coronavirus disease is an infectious disease caused by the SARS-CoV-2 virus. covid-19, omicron, B.2, XBB.1.5, and the BA.4 and BA.5 variants.
updated versions of the existing Moderna and Pfizer-BioNTech vaccines have been formulated to target a recent omicron subvariant called XBB.1.5. The FDA has approved updated mRNA covid-19 vaccines (2023-2024 formula) that include a monovalent (single) component that corresponds to the omicron variant XBB.1.5 of SARS-CoV-2.
although you can get a flu vaccine and a covid vaccine at the same visit, it is optimal to separate the shots. Dr. Peter Hotez advises to get the shots 2 weeks apart because the pain at the injection site or side effects like body aches may be less if you get the shots separately.
rsv respiratory syncytial (sin-SISH-uhl) virus, advised 2 weeks apart.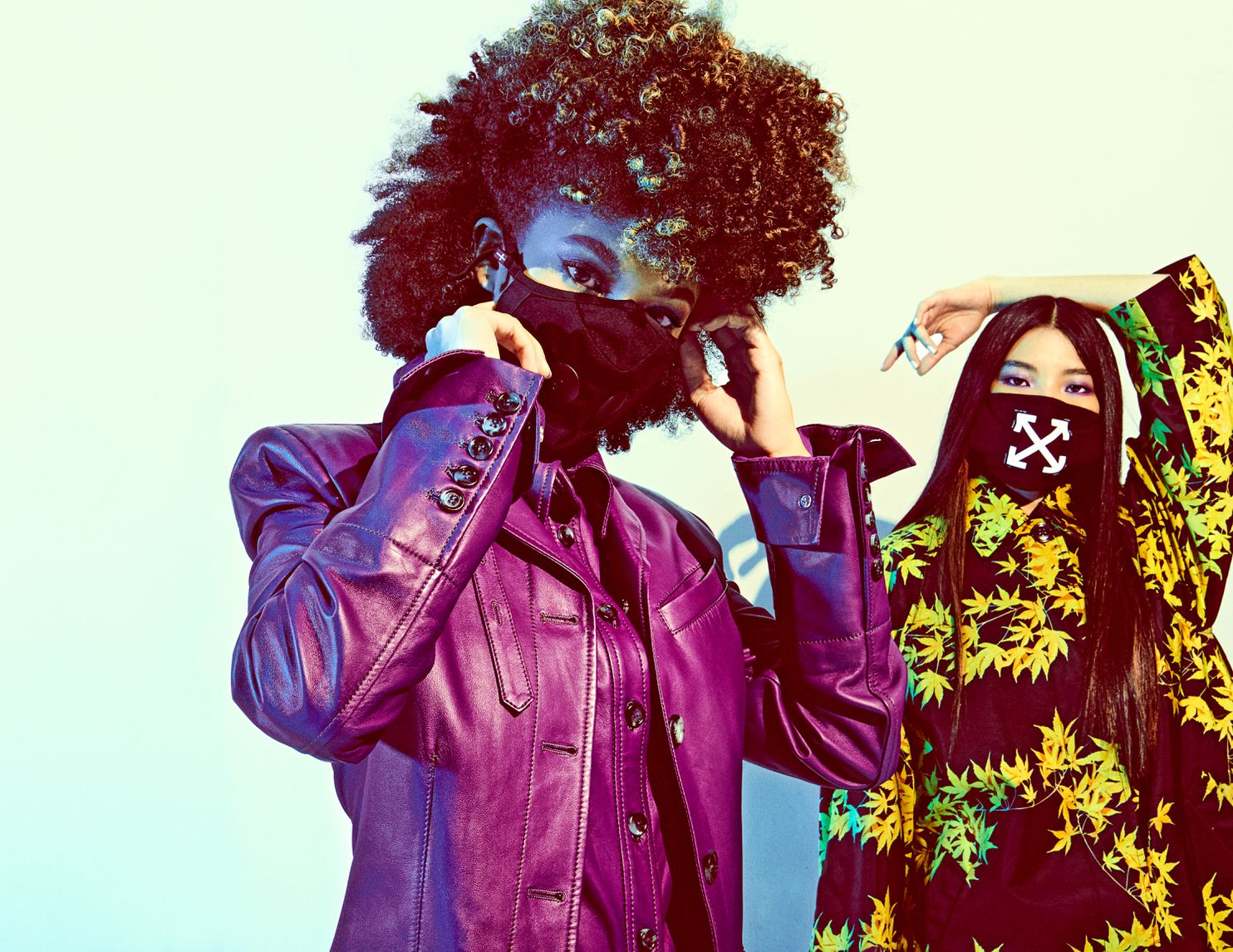 detection and containment
the WHO is optimistic about detection and containment provided countries work together to contain the spread. Dr. Ghebreyesu warns against narrow nationalism and vaccine hoarding. Some have 3 while some have none.
the pandemic began with the coronavirus. New coronavirus variants, highly transmissible and slightly harder to track. Omicron B.1.1.529, then stealth virus B.2 a sub-variant of omicron became the dominant variant globally. And now the BA.4 and BA.5 variants.
XBB.1.5, a new COVID-19 strain that has been spreading rapidly in the United States is now the most transmissible subvariant that has been detected yet, the World Health Organization says. The subvariant of Omicron has been detected in 29 countries to date, the WHO said during a briefing.
bivalent vaccines
update 091722: the updated boosters are bivalent vaccines, meaning that their mRNA has two parts, one for the original SARS-CoV-2 strain and another shared by both the BA.4 and BA.5 variants.
need for updated vaccines
the original vaccines are less effective against newer variants because the antibodies they help produce have a harder time recognizing the mutated BA.4 and BA.5 spike proteins.
"Why are we experiencing another debilitating wave of covid?"
"We've had practically a nonexistent flu season this year merely because people were doing the kinds of public health things that were directed predominantly against covid-19." Dr. Anthony Fauci, the nation's leading infectious-disease expert 9 May 2021
testing methods: molecular (PCR), antibody, antigen.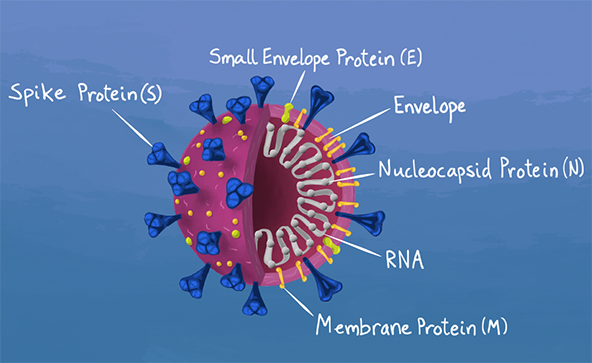 testing; N protein (antigen)
antigen testing, which tests for the presence of viral proteins [N protein (antigen)]. home kit, nasal swab dual nares collection. This is a lateral flow immunofluorescent sandwich assay that is used with the Sofia and Sofia 2 instrument made by Quidel. This assay detects SARS-CoV and SARS-CoV-2. The patient sample is placed in a reagent tube, which disrupts the virus and exposes the N protein (antigen) inside. When this solution containing patient specimen and reagent is added to the testing cassette, the sample moves along a test strip. If SARS-CoV or SARS-CoV-2 viral antigen is present, it is trapped in a specific location on the test strip, and this is detected by the Sofia instrument.
2020 spread
the first U.S. death was reported on January 10, 2020. WHO declared covid-19 a pandemic on March 11, 2020. Where was the national control of the pandemic in early 2020? note: Trump downplayed the risk and deceived the public about the virus.
virus will continue to spread unless governments take more action on issues such as isolation and surveillance.
"We're not in the situation where a new case is rapidly identified and all the contacts are traced and people are isolated who are sick and people who are exposed are quarantined and they can keep things under control, " Dr Anne Schuchat, principal deputy dir of the CDC, in interview with The Journal of the American Medical Association, June 29, 2020
this is a pandemic. Rich countries must share the vaccine with poor countries. How vaccines reduce transmission
research shows the mRNA-1273 (Moderna) vaccine to be associated with a risk of myocarditis/myopericarditis. The research supports the overall benefits of such vaccination on an individual, societal, and global level. Each dose of the Moderna shot contains 100 micrograms of mRNA encased in lipid nanoparticles, compared to just 30 micrograms per dose in the Pfizer-BioNtech vaccine.
omicron, B.1.1.529, a new coronavirus variant
WHO designates the new covid strain named omicron as a 'variant of concern,' spreads 2X and with the ability of possibly evading vaccines. Scientists say the omicron variant carris a high number of mutations in its spike protein, which plays a key role in the virus' entry into cells in the body. It is also what is targeted by vaccines. Researchers are still trying to determine whether it is more transmissible or more lethal than previous strains. Several countries impose travel restrictions as new variant detected in South Africa raises global alarm. Markets fell sharply and scientists held emergency meetings to discuss the unknown risks of a new coronavirus variant. Nov 26 2021
timeline... SARS-CoV-2
the 2003 SARS severe acute respiratory syndrome pandemic and growing concerns about the threat posed by avian influenza led many countries to devise pandemic plans. NCBI NLM NIH.gov National Center for Biotechnology Info, National Library of Medicine, National Institutes of Health

2002 SARS-CoV-1
2002-2020 Coronavirus vaccine research 
2019 December 
2020 SARS-CoV-2 pandemic begins: covid-19
     vaccine target is identified quickly due to past research

the invention of the NIH-Moderna vaccine
Moderna and NIH scientists developed key spike-protein technology that triggers an immune response against Covid-19. Funded by the U.S. govt; NIH, with $1 billion in research aid. mRNA vaccine works through a novel mechanism. Moderna Harvard.edu Covid-19 vaccine requires 2 shots, and a booster.
"Recognition as the vaccine's joint inventor can help the U.S. government finally responsibly steward the vaccine's use, including by helping secure access for the billions of people still awaiting a path out of the pandemic." Peter Maybarduk, Public Citizen, citizen.org.
2020
"In 2020 we messed up covid19 control, failing to launch a U.S. strategy ultimately causing 350,000 deaths. By failing, we backed ourselves into a corner. Our last hope is to now vaccinate our way out of this." Prof Peter Hotez, M.D., Ph.D.
"Humanity has a long history of friendship with vaccines." - Pope Francis, Sep 2021
polio, tetanus, influenza, hepatitis, rubella, measles, mumps, chickenpox, diphtheria.
U.S. first case was same day as South Korea
U.S. first case was same day as South Korea. The government of South Korea contained the virus while the U.S. President disregarded the crisis /Trump.
Data Map Wiki nCoV2019.live @AviSchiffmann
you have a right not to wear a mask, and a business has a right to not let you in. You are free to make a choice and accept the consequences of your actions. Screaming at businesses for protecting their workers and customers does not make you a patriot, it makes you a moron. Do not mistake a small precaution for oppression.
wear a mask
a small precaution with a profound impact.
a national mandate to wear a mask could save 100,000 lives. We've got to follow science, with a series of restrictions that we dial up or down based on the severity of the virus in a given region. This must be a nuanced approach that is universally supported.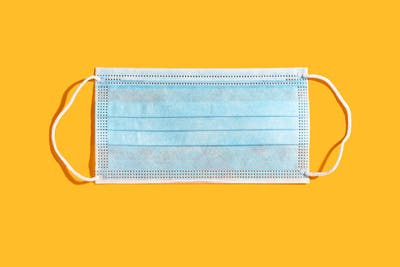 (November 2020) Shocking news out of Washington: Trump's incompetence has put the U.S. in a bad situation - masks, gloves and other medical equipment are still in short supply.
we've got to follow science, with a series of restrictions that we dial up or down based on the severity of the virus in a given region. As a group, we need a nuanced approach that's universally supported.
the government must provide health care and facilities while implementing programs for testing, tracing and isolating to break the chain of infection. A national mandate to wear a mask could save 100,000 lives.
test, trace, isolate
COVID-19 is a respiratory disease caused by a new coronavirus SARS-CoV-2. The new virus can spread through respiratory droplets when an infected person coughs, sneezes, or talks.
it is possible to interrupt virus spread by wearing masks and strong social distancing measures, test for the disease, trace contacts, isolate and treat cases.
be best
consider what's best for everybody. Wear a mask, social distance, practice proper hand hygiene. Put the good of the greater society above your own personal interests.
the selfish act of breaking quarantine puts our nurses and doctors and our communities at risk. We are public health. We have to take good care of each other.
the virus is spread from person to person in close contact. through respiratory droplets produced when an infected person cough, sneezes or talks. Cloth face coverings provide a layer to help prevent the respiratory droplets from traveling in the air and onto other people.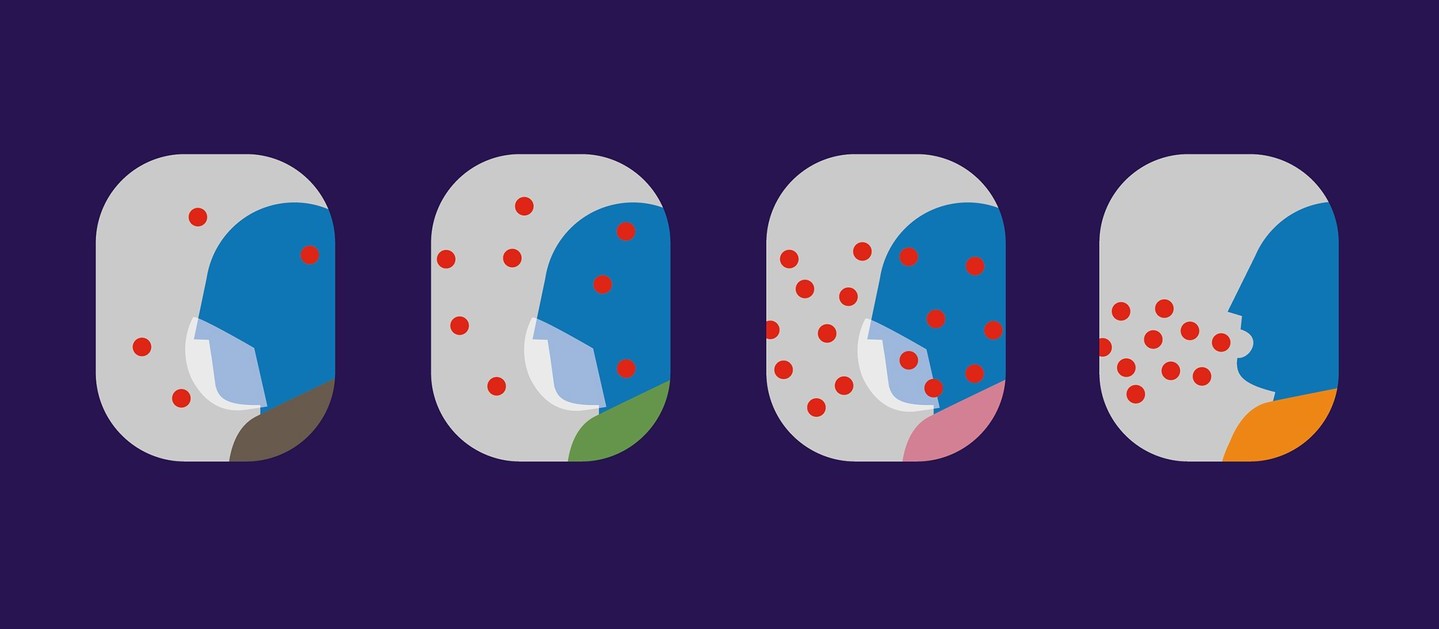 Coronavirus is the virus that causes the covid-19 disease. The virus is named severe acute respiratory syndrome coronavirus 2 (SARS-CoV-2), and the disease is coronavirus disease 2019 (covid-19).
disinfecting spray 4tsp bleach to 1qt water
we're nowhere near controlling coronavirus
"This is a pandemic," says Bill Hanage, Epidemiology prof. Harvard Univ.
"I attribute this to inaction, we sat around and waited for it to show up. This is not the flu. This is a very serious pandemic virus."
first case in China 2019

2019
Nov 17, first reported case from Hubei province in China, 
  bat to animal to human.  
Dec 20, reported cases in Wuhan, China. 

2020
Jan 10, first South Korea case. 
Jan 11, first death reported in China from an illness 
  caused by the virus, infected dozens of people.
Jan 20, first US case was reported in Washington state. 
Feb 29, first death in US, 2 deaths attributed to the virus.
Mar 11, WHO declared the rapidly 
  spreading coronavirus outbreak a pandemic, 
acknowledging the virus will likely spread to all countries on the globe. 

PREDICT, a project of USAID Emerging Pandemic Threats program, was initiated in 2009 to strengthen global capacity for detection and discovery of zoonotic viruses with pandemic potential.
Bill Clinton, George Bush and Barack Obama worked to prevent pandemics, and built strategic reserves, expanded warehouses for federal emergency stockpiles, and added watchers and scientists in China to detect and monitor viruses. Since Trump is focused on killing anything that has Obama's stamp on it, Trump defunded PREDICT in Sep 2019. Sadly the first case of covid was reported in Dec 2019.