try to get a translator for your next war!
Palestine Bernie Sanders Voting rights
the continued expansion of Israeli settlements in Palestine is illegal under international law.
Ilhan Omar for telling the truth
Palestine and the Israeli govt
what has become clear is that Israel is committing the crime of apartheid.
there is growing dissent against Israel's violation of Palestinian rights. Palestine Legal. uscpr.org US Campaign for Palestinian Rights. Adalah Justice Project.
1. Israeli airstrikes 2. new Israeli govt 3. new Israeli airstrikes
we categorically condem the Israeli government for using disproportionate force against Palestine. We express support for the pro-Palestinian Boycott, Divestment and Sanctions (BDS) movement against Israel. The BDS campaign is against Israel's apartheid system.
there are unsurprising examples of the insidious campaign of free speech suppression targeting Palestine activists.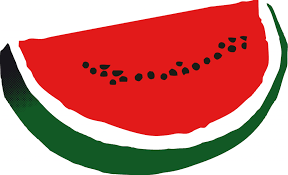 11-day war /Israel-Palestine
the siege of Palestinian families resisting expulsion from Sheikh Jarrah in Jerusalem that sparked the latest round of violence. Israel's excalation of violence in May 2021 and Israeli airstrikes, then a truce, then a new govt, and in 2 days there were new airstrikes.
sum1 Israel captured east Jerusalem, home to holy sites sacred to Jews, Christians and Muslims, in the 1967 war and annexed it in a move not recognized internationally. Israel views the entire city as its capital, while the Palestinians want east Jerusalem as the capital of their future state. The settlers say the homes are built on land that was owned by Jews prior to the 1948 war surrounding Israel's creation. Israeli law allows Jews to reclaim such property, a right denied to Palestinians who lost lands and homes in the same conflict.
sum2 mass violence has gripped Israel and Gaza since last week. Tensions kicked off amid Palestinian protests against planned evictions in occupied East Jerusalem to make way for Jewish settlers. Eventually, Israeli security forces stormed the Al Aqsa mosque compound in Jerusalem's old city, one of the holiest sites in Islam. The Palestinian militant group Hamas responded with rocket fire aimed at Israel. Israel, in turn, unleashed massive aerial bombardments and artillery attacks against the occupied Palestinian Gaza Strip, reportedly leaving more than 120 people, including 20 children, dead. At least 900 Palestinians have been injured since Monday. Reports said that in Israel, seven people, including a soldier and a child, had died as a result of the violence, with more than 500 injured.
corruption
7 Jun 2021 corruption. In Israel Netanyahu denies 'incitement' and alleges election fraud, while he stands trial for corruption. And in the U.S. Trump denies 'incitement' and alleges election fraud, while the Trump organization is under criminal investigation by the NY State Attorney General Letitia James' office.
Lapid to unseat Netanyahu
2 Jun 2021 Israeli opposition parties agree to form new unity government. Israeli opposition leaders have reached an agreement with political allies to form a new coalition government of change. Lapid, of the centrist Yesh Atid party and Bennett, of the right-wing Yamina party, have reached a deal with Abbas, head of the United Arab List /UAL, to form a new government that would end Netanyahu's 12-year tenure as PM.
Israeli airstrike 15 May 2021
15 May 2021 Israeli airstrike destroyed a high-rise media building in Gaza. Prime Minister of Israel started a war to hold on to power. Palistinians had protested the eviction of 6 Arab families from the Jerusalem neighborhood of Sheikh Jarrah.
U.S. Senator to block arms sale
Thu 20 May 2021 U.S. Senator Bernie Sanders introduced a bill to block the $735m arms sale to Israel, as he added, "Netanyahu has cultivated an increasingly intolerant and authoritarian type of racist nationalism." The resolution is not likely to pass, said everyone.
Voting rights
Voting Rights Act of 1965, considered the most important civil rights statue, overturned totalitarian apartheid in the South. GOP effort to make voting harder and donating easier, is the opposite of the Voting Rights Act.
the recent GOP effort to restrict voting rights of Americans is against democracy. The platform of the GOP is against a multiracial democracy.
end