we need to do a little something to protect our air, land and water. We need to safeguard our drinking water from industrial pollution and corporate greed.
EPA regulates clean water
In 2015 under Obama the EPA established clean water regulations to safeguard the natural infrastructure of streams and wetlands. In stark contrast to the previous administration, Trump's EPA is trying to weaken established environmental protections. The Trump policy will, of course, benefit the industrial agriculture companies, and the oil and gas companies.
Trump is removing regulations on water pollution. His rollback of the Clean Water rule is obsurd.
water, oil and gas, toxic chemicals, waste. Clean Water Action
demand clean, safe, public water. Food and Water Watch
unbottle water
Nestle is exploiting our natural resources by taking water from the Strawberry Creek in the San Bernardino National Forest in California. We're working to stop it.
we need a county ballot measure to ban commercial water bottling in the county. We can stop Nestle from building a bottling plant and trucking away our precious mountain water resource.
we need the State governor to direct the Department of Fish and Wildlife to stop an exchange of water rights to prevent water bottling operations.
has Nestle's water take been halted? public resources. harm to the ecosystem. investigation update.
boycott Nestle water, Arrowhead
Nestle water brands: Arrowhead, Deer Park, San Pelligrino, Perrier, Vittel, Poland Spring.
U.S. Forest Service offers Nestle 3 year water permit for the San Bernardino National Forest The Sun June 27, 2018
Story of Stuff
Story of Stuff Take Action, Unbottle Water
Story of Stuff is a nonprofit organization opposing Nestle's water take.
Miranda Fox, campaign mgr. info@storyofstuff.org 510-883-1055. 1442 A Walnut St, 272. Berkeley, CA 94709
Courage Campaign 323-205-5154 7119 West Sunset Bl 195 Los Angeles, CA 90046 Eddie Kurtz, exec dir slayed zombie permit

Chase Iron Eyes discusses how Nestle is taking common water resources.
Nestle is taking 62 million gallons of water per year from San Bernardino National Forest, despite evidence that its operations are draining Strawberry creek, a spring-fed creek. The Forest Service issues Nestle new water permit in California. The permit allows extraction and there is no fee for the water.
Nestle is the world's largest water-bottling company, earned $8.3 billion in profits from its water business in 2016. List of Nestle brands of water: Arrowhead, Calistoga, Deer Park, Ice Mountain, Perrier, Poland Spring, San Pellegrino.
has Nestle's water take been halted? public resources. harm to the ecosystem. investigation update.
Nestle is still taking national forest water Desert Sun
Nestle offered permit to continue taking water from California watershed NPR
Nestle tells Californa regulators it is entitled Desert Sun
water is sacred
The Lakota are a Native American tribe. Their current lands are in North and South Dakota. This is about how to protect our sacred land and water.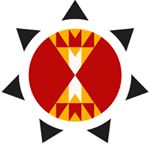 Learn more Lakota Law
The case against Nestle Lakota Law
Stop Nestle water theft in San Bernardino National Forest, California Lakota Law
Stop Keystone pipeline
no Keystone XL pipeline. The pipeline would pose a threat to the massive Ogallala Aquifer - one of the world's largest underground sources of fresh water.