we need to safeguard our drinking water from industrial pollution and corporate greed. You can't drink water near an oil spill. We need a responsible relationship with nature.
lawns r out
lose the lawn
sooooo, you water it, fertilize it, harvest it, and then dump the grass in the trash?! It would be easier to plant trees and shrubs in your yard for the birds, bees and butterflies. lawns waste clean water, so lawns r out.
bottled water
bottled water how pure is it
The Globalist
Nestle is stealing water from the forest
corporate greed and corruption. Nestle is Bluetriton Brands.
oil pipelines leak into waterways
the climate activists, aka water protectors, are opposing destructive oil pipelines. Direct action, demonstrations, legal action.
what can I do?
we are calling for the divestment from all fossil fuels that harm the planet and its people.
divest your money to Stop the money pipeline. Divest your money from Chase, Blackrock and Liberty Mutual.
"If we can't breathe the air then we die, if we can't grow food on it then we die, if we can't drink the water then we die."
In 2015 under Obama the EPA established clean water regulations to safeguard the natural infrastructure of streams and wetlands. In stark contrast to the previous administration, Trump's EPA weakened established environmental protections, which, of course, was intended to benefit the industrial agriculture companies, and the oil and gas companies. Specifically, Trump removed regulations on water pollution. His rollback of the Clean Water rule was obsurd.
water, oil and gas, toxic chemicals, waste. Clean Water Action
demand clean, safe, public water. Food and Water Watch
the bottle in "bottled water" is made of plastic. Bisphenol A, known as BPA, is a chemical used to manufacture polycarbonate plastics. This harmful chemical can leach into the water, and then you drink the water with the chemicals. Researchers have linked BPA to a wide range of health issues.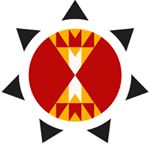 water is sacred
The Lakota are a Native American tribe. Their current lands are in North and South Dakota. This is about how to protect our sacred land and water.
Lakota People's Law Project Lakota Law Lakota Law
The case against Nestle Lakota Law
Nestle water theft in San Bernardino National Forest, California Lakota Law
Stop Keystone XL pipeline
Stop Keystone XL pipeline. The pipeline would pose a threat to the massive Ogallala Aquifer - one of the world's largest underground sources of fresh water.