Jan. 6 refers to the insurrection at the US Capitol Jan. 6, 2021. Trump driving the clown car and facing indictments in the 2020 election subversion case.
violent insurrection
the attempted coup was a violent illegal insurrection to block the peaceful transfer of power in a democractic election. Trump's impotent attempt to thwart democracy failed.
did Donald Trump corruptly seek to obstruct an official proceeding of Congress to do its duty to count electoral votes?
seditious conspiracy
seditious conspiracy is to conspire to overthrow the government.
House Select Jan. 6 Committee said there was evidence to conclude that former president Trump committed crimes to try to stay in office.
the Cmte showed how Trump ignored his own team and scammed his voters with his lies to grift his way into an illegitimate second term.
blatant corruption and abuse of official power. pathological narcissism.
Cassidy hutchinson, Cmte hearing witness did her job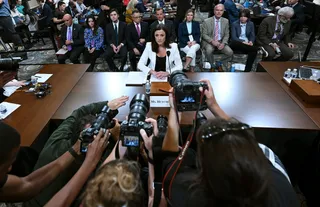 Cassidy Hutchinson gave a piece of evidence of the conspiracy, under way Jan 6. Trump associates and WH met on Jan 5 in the war room at the Willard hotel to plan violence. Stone, Eastman, Guiliani. Trump planned violence and intended it to take place. Demonstrated the connection between Roger Stone, Proud Boys and Trump.
Democracy Docket
Naming the insurrection Democracy Docket Marc Elias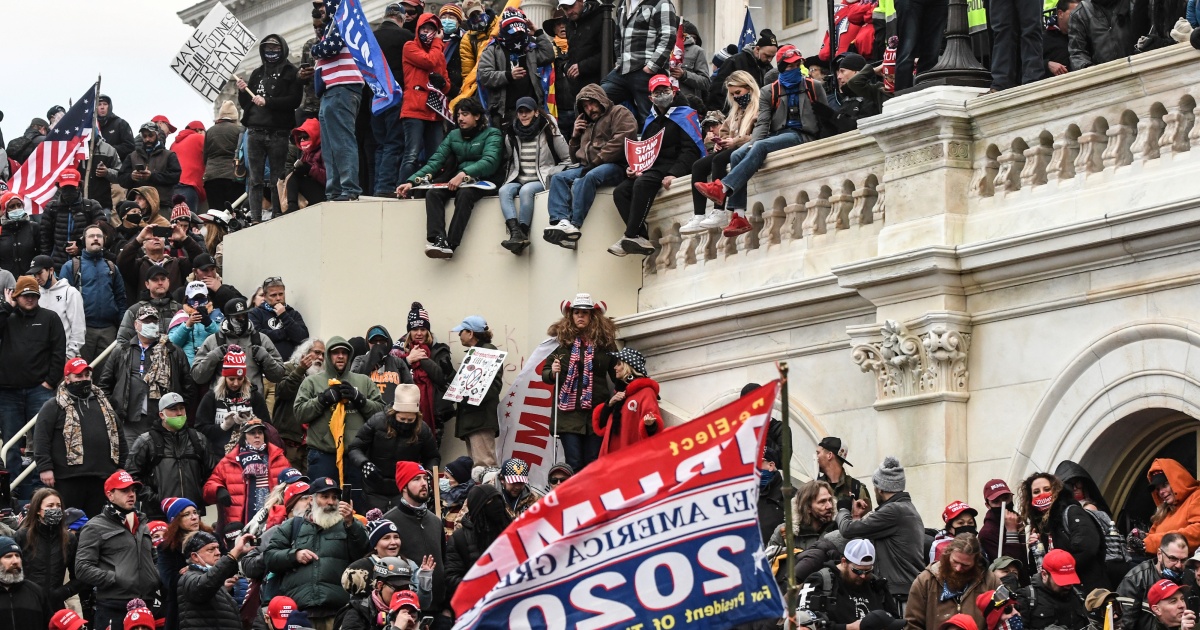 Insurrection at the US Capitol Jan. 6, 2021
Trump was trying to thwart democracy, yet the guardrails held strong. Jan. 6 was violent insurrection, a failed coup by a dictator wannabe. Trump and his followers were intent on violence. This was an attack against the U.S. Congress to stop certification of election results. The seige of the Capitol was the manifestation of months of violent extremist rhetoric and the normative effect of constant news about physical violence, hate speech, and the use of hateful symbols.
the shadow campaign continues to inspire the dullards.
plot to stop the election
Trump's plot to breach the Capitol in a violent and deadly insurrection was intended to illegally stop the election process on January 6, 2021.
after action report
after action report on the siege of the Capitol: A detailed retrospective analysis of a past event, created to re-assess decisions and consider possible alternatives for future scenarios. Investigate groups, funding, and enablers.
1. sedition. 2. inciting an insurrection.
Trump was impeached for "willful incitement of insurrection" 
and leading a deadly mob siege of the Capitol.  
There has never been a greater betrayal by a president to provoke a riot. 
Violent rhetoric can foment a violent insurrection.  
This was a direct criminal act of sedition meant to subvert the peaceful transition of power. 
The coup attempt was instigated by Trump, and the responsibility for the violence rests with him.  
Ms. Pelosi described the events as "horrors that will forever stain our nation's history, 
instigated by the president of the United States." 
Senate can vote to disqualify him from holding future office.  

we spend $716b on defense, yet insurrectionists walked into the U.S. Capitol on Jan. 6.
the Jan. 6 riot exposed serious flaws in the Capitol's security apparatus.
fascist extremists, domestic terrorists. 
Disinfo. Violent rhetoric has consequences. 
Online chatter was organized to storm the Capitol  
and included threats to kidnap and kill congressional leaders.
broke barriers, ransacked offices and stopped Congress.  
Officer Sicknick was killed by a fire extinguisher to the head.   
Zip-tie guys intended to use those plastic double restraint flex cuffs on someone. 
The actions of the police leadership were despicable. 
Was there a stand down order? 
Why didn't they make a proper threat assessment?
Why was there not a wider perimeter set up? 

Jan. 6 insurrection. A proximate cause was the incendiary speech that set the violence, calling the mob of vial supporters to rebel against the state. On the Ellipse near the WH, speakers provoked their supporters into a frenzy. Rep. Mo Brooks said it is time to "kick ass." Giuliani told the crowd "let's have trial by combat ... I'll be darned if they're going to take our free and fair vote." Don Jr. and Trump commanded the angry crowd to "fight like hell." Trump perpetuated baseless and false conspiracies, calling loyalists to march to the Capitol and overturn the election results.
Trump manipulated the mob in the name of power, fomented revolution, instigated insurrection, directly leading to the deadly Capitol riot.
Trump lied
we had a president who schemed to overturn legitimate election results, who attacked the press and civil servants, who repeatedly abused his powers and lied to the public.
vial corruption
"I just want you to find 11,786 votes." Trump to Georgia election official after the 2020 U.S. presidential election.
we have to consider the gas-lighting, grievances and disagreements on facts and reality. "No, you're crazy!"
headline: "Pope warns of populism and authoritarianism" Dec 2021
damage to democracy
we continue to see Trump's display of embarrassing damage to democracy by a sore loser.
RICO is a federal law designed to combat organized crime in the United States.